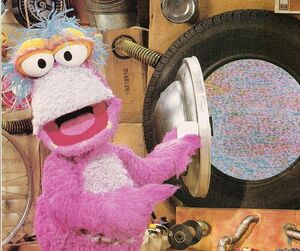 Tug Monster was one of the three Muppet Monster kids in Little Muppet Monsters. He put on TV shows from the basement of the Muppet house with his sister Molly and brother Boo Monster.
Tug Monster later appeared as Do Re Mi Monster in Muppet Time and in Mopatop's Shop as Marvin Mudmaker and Musician.
Ad blocker interference detected!
Wikia is a free-to-use site that makes money from advertising. We have a modified experience for viewers using ad blockers

Wikia is not accessible if you've made further modifications. Remove the custom ad blocker rule(s) and the page will load as expected.