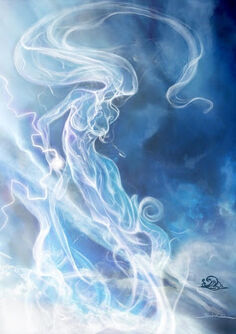 Sylph (also called sylphid) is a mythological creature in the Western tradition. The term originates in Paracelsus, who describes sylphs as invisible beings of the air, his elementals of air. There is no known substantial mythos associated with them, although they have at times been associated with fairies.
Ad blocker interference detected!
Wikia is a free-to-use site that makes money from advertising. We have a modified experience for viewers using ad blockers

Wikia is not accessible if you've made further modifications. Remove the custom ad blocker rule(s) and the page will load as expected.