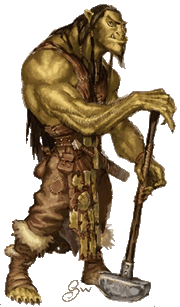 Ogres are creatures that patrol woodlands in search of humans to eat. They are very dangerous and, if sighted, one should flee before it sees its new prey. Ogres sometimes kill for enjoyment. Ogres tend to be stupid, lazy and vain. In some physical descriptions they have horns and fangs.
In European mythology, the term Ogre is often interchangeable with
Troll
and
Giant
, and this has led to relations between these creatures in popular fantasy and role-playing games.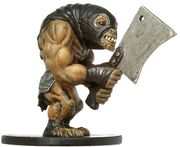 Ad blocker interference detected!
Wikia is a free-to-use site that makes money from advertising. We have a modified experience for viewers using ad blockers

Wikia is not accessible if you've made further modifications. Remove the custom ad blocker rule(s) and the page will load as expected.