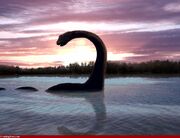 In the Okanagan-lake in Canada lives Ogopogo, a snake like animal of more than twenty meters long, with a tail and flippers. The story originates from Okanogan Indians who told the white men about it when they settled. Indian legend has it that the large lake creature, Ogopogo, was originally a demon possessed man who had murdered a well known and respected local man named "Old Kan-He-Kan." In memory of this man, his people named Our beautiful lake "Okanagan." To pay for his sins, the Indian gods changed the murderer into a lake serpent so he would forever be at the scene of his crime and suffer eternal remorse. The creature's name became "N'ha-A-Itk" which roughly translates into sacred creature of the water.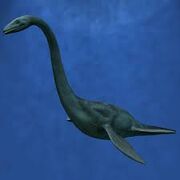 Ad blocker interference detected!
Wikia is a free-to-use site that makes money from advertising. We have a modified experience for viewers using ad blockers

Wikia is not accessible if you've made further modifications. Remove the custom ad blocker rule(s) and the page will load as expected.