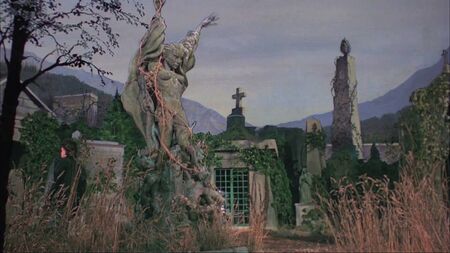 "
No home is forever
."
Baphomet

Midian was the primary setting in Clive Barker's novel Cabal, it's 1990 movie adaptation Nightbreed, and many of the spin-off comics.
Description
Midian was a subterranean city located near Shere Neck, Canada. When pressed by Aaron Boone, Narcisse told him that Midian was "north off Peace River, East off Athabasca." 
At first glance Midian was nothing more than an ancient cemetery in the middle of nowhere, complete with weeds, fallen gravestones, and an abundance of mouldering cenotaphs. The real city of Midian was underground. 
Beneath the dilapidated cemetery rested the true city of Midian. Founded by
Baphomet
, Midian was tunnelled from the ground to house all of the needs of the
Tribes of the Moon
, who also occupied the crypts and mausoleums. Stretching for miles underground, the great city of Midian also incorporated several natural caverns, and it's people made great use of every resource they had in constructing their homes. Eventually, however, the location of Midian was discovered by the xenophobic Sons of the Free
who attacked en masse
equipped with assault weapons,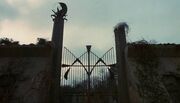 flamethrowers and grenade launchers. Midian was utterly destroyed, but not before the more capable of it's inhabitants had in turn destroyed the Sons.
The Tabernacle
The heart of the city was the Tabernacle, although few of Midian's inhabitants ever set foot there, and was where the demon/god Baphomet resided.
The Holdings
Deep in the bowels of Midian was a series of cells where the uncontrollable and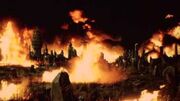 psychopathic
Berserkers
were held.