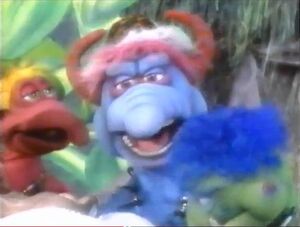 Leo is a blue red-horned Frackle introduced in The Adventures of Timmy the Tooth as the manager of The Gingivitis Gang and commands Kay, Dee, Nolan and Darol to pick on Timmy the Tooth and brushbrush.
Leo's body is similar in design to Harvey Monster from Sesame Street and his nose is shaped like Melmacians from ALF.
Ad blocker interference detected!
Wikia is a free-to-use site that makes money from advertising. We have a modified experience for viewers using ad blockers

Wikia is not accessible if you've made further modifications. Remove the custom ad blocker rule(s) and the page will load as expected.