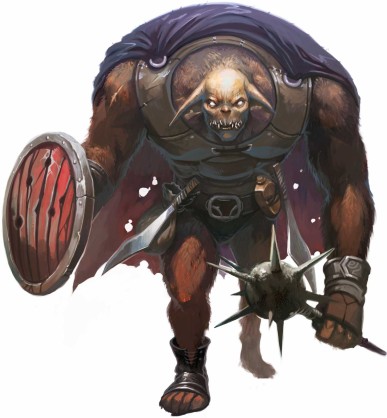 A
Bugbear
is a legendary creature or type of hobgoblin comparable to the bogeyman, bogey, bugaboo, and other creatures of folklore, all of which were historically used in some cultures to frighten disobedient children.
Its name is derived from an old Celtic word
bug
for evil spirit or goblin.
In medieval England, the Bugbear was depicted as a creepy bear that lurked in the woods to scare children; it was described in this manner in an English translation of a 1565 Italian play
The Buggbear.
In a modern context, the term bugbear serves as a metaphor for something which is annoying or irritating. It may also mean "pet peeve". Bugbear is also another term for scarecrow.
Ad blocker interference detected!
Wikia is a free-to-use site that makes money from advertising. We have a modified experience for viewers using ad blockers

Wikia is not accessible if you've made further modifications. Remove the custom ad blocker rule(s) and the page will load as expected.